From May 7 to 15, an Anti-Conference was held, organized by Visotsky Consulting and Business Booster. It was the first online event from our company in this format.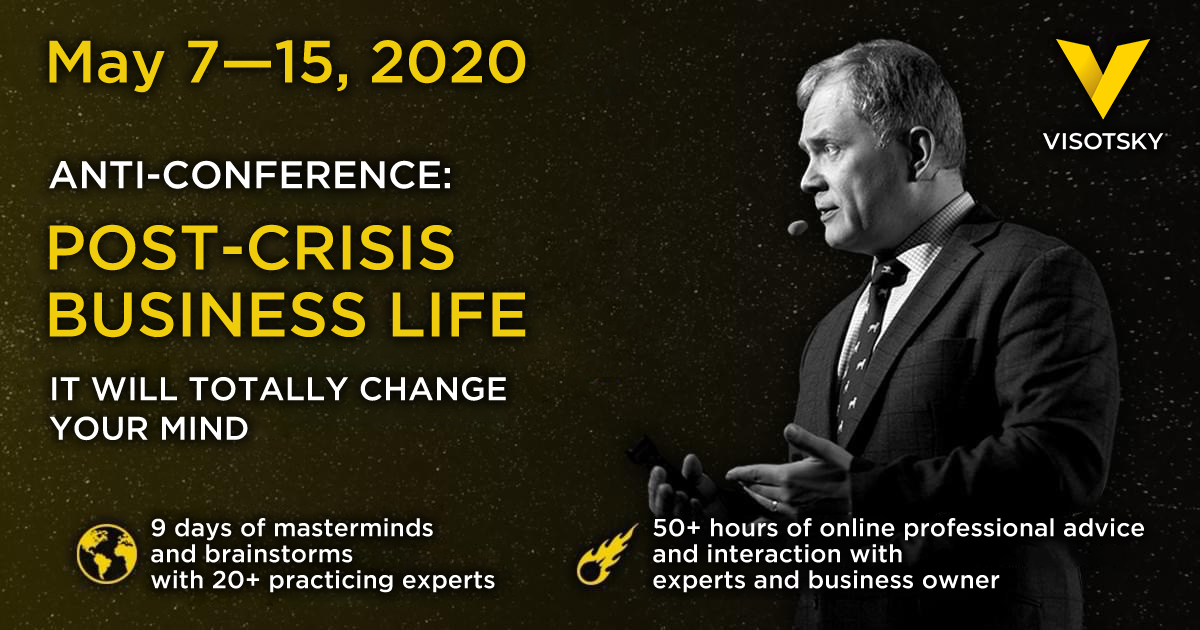 How it was?
9 days of continuous training with 25 experts - real practitioners, business owners.
Exclusive gifts for participants from experts: paid courses for participants became free, closed master classes became open, online trainings, promotional codes, check lists, online courses - all this became available to participants of the Anti-Conference.
5 brainstorming sessions online with experts and VIP participants. More than 200 ideas from participants and experts were recorded on the brainstorming sessions and over 50 cases were considered!
We were watched from 16 countries: Ukraine, Russia, Kazakhstan, Belarus, USA, Lithuania, Netherlands, Austria, Bulgaria, Estonia, Germany, Kyrgyzstan, Moldova, Spain, Switzerland, England.
Every day we received feedback from the participants of the Anti-Conference about our speakers, usefulness, ideas received, insights.

Thanks to all the participants of the Anti-Conference who studied with us for 9 days, developed and chose the path of a truly professional owner who wins and scales his business in a crisis!
See you at the Visotsky Business Forum 2020 in Turkey!